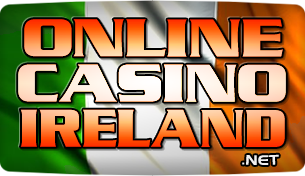 Play Video Poker Casinos in Ireland
Video Poker was first introduced to casinos in the 1970s. Its popularity has risen steadily ever since, and today it is one of Ireland's favourite forms of gambling. Its unique combination of low house edge, skill, chance, anonymity and huge wins is unparalleled!
The game is based on Draw Poker and is almost identical, except that unlike the original, game players of the video version bet alone. The wagers can be made with up to five coins, and the machine then deals out five cards. Players choose which ones to hold and which ones to discard. If any are discarded, these are replaced by the machine. Players are then paid off according to the final value of their hand.
Video Poker Rewarding Odds
Video Poker is a thrilling exception to the age-old rule that the house always wins. By keeping an eye out for the most generous pay tables and playing them properly, savvy players can gain serious advantage. Even tables that are slightly in the machine's favour can reward players with an over 100% return if cash back, free play and other comps and incentives are factored in. As players practice and become more familiar with the game, selecting the right table should become an automatic part of their winning strategy.
Video Poker machines were often referred to as "Poker Slots" when they were first introduced, and their simplicity, speed and anonymity are certainly similar to what slots machines offer. However, this game also involves a considerable amount of skill, and it would be more accurate to say that it falls between slots and traditional poker games.
Live Video Poker Entertainment
The popularity of Video Poker just continues to climb, and this is clearly seen in the explosion of variations of this exciting entertainment. When first introduced, Jacks or Better was the only game of this kind. Today there are more than one hundred varieties! Most versions use the hand combinations that can be made using a standard deck of cards, while some also use the Joker cards. Over two million combinations can be generated, so formulating a strategy is very important!
Online Video Poker games are just as thrilling as their offline counterparts, and offer great advantages to players looking to improve their game and strategy. Almost all reputable game houses in Ireland allow visitors to practice free for no deposit casino games, which is invaluable in honing their skills. Many also offer resources to develop winning techniques, and software applications also help players learn how to read the table payouts, formulate strategies and make sure that the house edge doesn't increase.
Wherever and however enthusiasts are enjoying this game, it provides some of the best online casino action available today. Engaging the strategic skills of today's savvy players and appealing to their love of exhilaration with its elements of chance, it has proven irresistible to players in Ireland and all over the world. In addition to its potential for life-changing payouts, this makes it clear to see why no game house visit is complete without a few rounds of Video Poker.